SOCIALIZING:BINH TRIEU STUDENTS AND INTERNSHIP STUDENTS OF OKINAWA UNIVERSITY (JAPAN)
Bảo
On the afternoon of December 13, Mrs. Yoshii Michiko as a homeroom teacher; along with students from "Okinawa University" (Japan), and students of "Ho Chi Minh City University of Education" majoring in Japanese, had a socializing together with the childrenat Binh Trieu Development Center.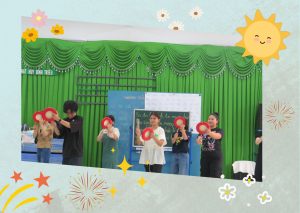 Japanese students kicked off the exchange with a magnificent performance of the traditional dance "Elisa." The children couldn't take their eyes off the performance because of the song's pulse, the dancer's movement, and the merging of the Taiko drums.
The tranquil mood was changed by a vibrant one when the students organized games such as fishing, tossing rings into plastic bottles, and throwing bowling. They also taught the kids the Japanese version of the song "Tulip." Despite the fact that the exchange was brief, the children responded excitedly and passionately.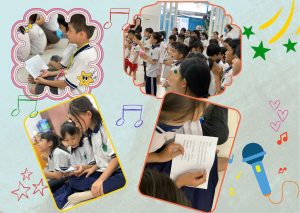 FFSC would like to express heartfelt gratitude to Mrs.Yoshii Michiko and the students for bringing delight to the children. We wish everyone good health and a successful and wonderful internship experience.